Greetings!

I believe that a "love for learning" is essential to the success of the student and my goal as an educator is to model a wide-eyed eagerness to learn as many new and wonderful things as possible, within the Christian worldview.

Smiles, Paul Jenks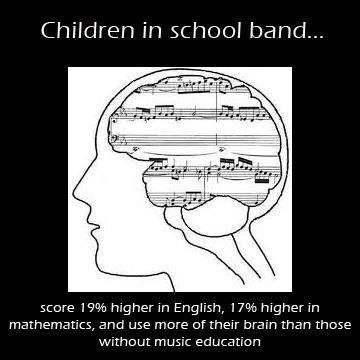 Students at Palisades are blessed with many opportunities to develop their musical abilities and strengthen their academics!
More and more research confirms the link between music and academic success. The students at Palisades are so fortunate to have regular music starting in kindergarten! Our kids sing and they learn to play recorders, hand bells, and ukuleles... in the early elementary years. Starting in fifth grade, each student is taught how to play a band instrument! Our older kids participate in band, pep band, choir, and praise team. 

Want to know more about how much playing music benefits your brain? Below is a short little TEDEd video about the "fireworks" going off in your brain when you are playing an instrument.

When you listen to music, multiple areas of your brain become engaged and active. But when you actually play an instrument, that activity becomes more like a full-body brain workout. What's going on? Anita Collins explains the fireworks that go off in musicians' brains when they play, and examines some of the long-term positive effects of this mental workout.
---